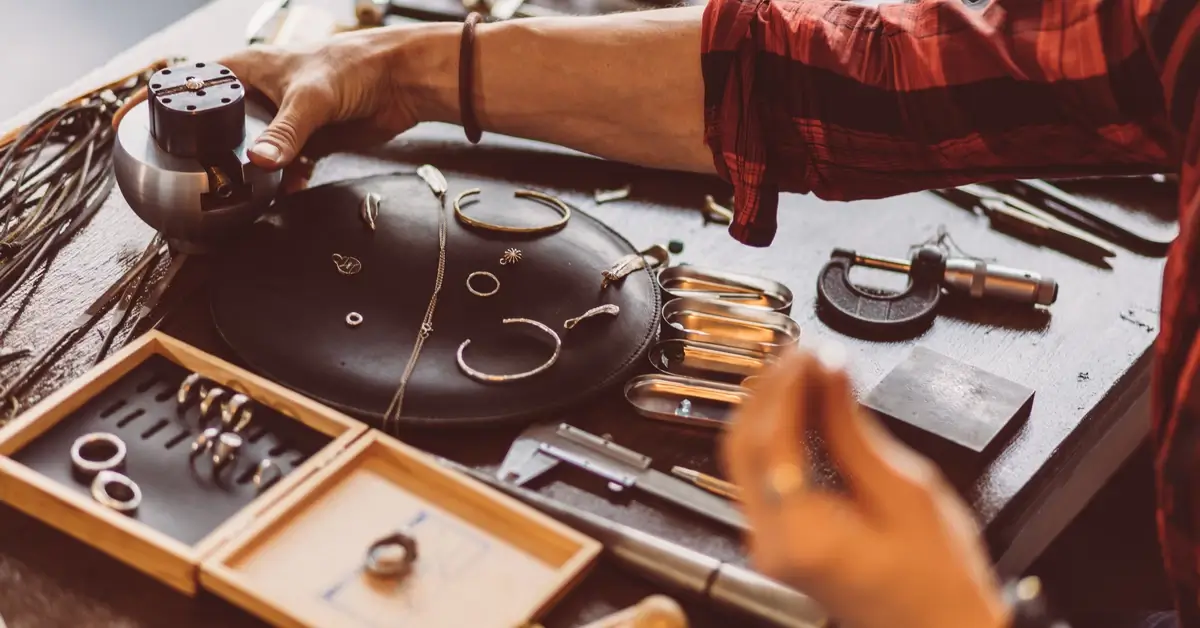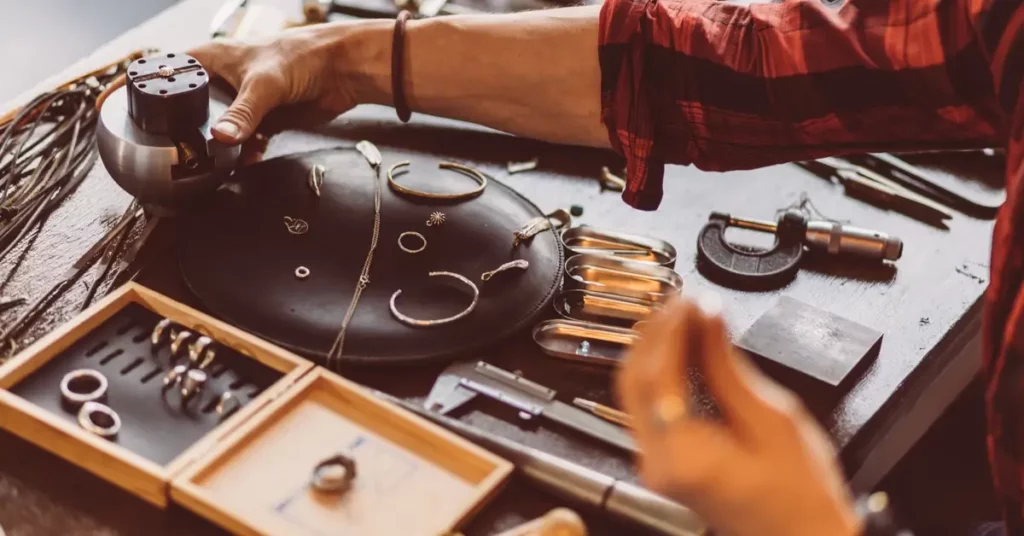 Perlina Jewelers not only sells high-end fine jewelry, watches, and other luxury items, but our state-of-the-art jewelry-making workshop, allows your jewelry to be repaired including rings, earrings, pendants, and more.
Bring Your Precious Pieces Back to Life
When it comes to cherished jewelry pieces, wear and tear are inevitable. However, just because your favorite necklace is missing a stone or your beloved ring has a broken band, it doesn't mean their beauty is lost forever. At Perlina Jewelers, we specialize in restoring the allure of your precious jewelry through our expert repair services. With our skilled craftsmen, state-of-the-art tools, and a passion for perfection, we can breathe new life into your jewelry, ensuring that they continue to dazzle for generations to come.
Our jewelry repair services are delivered by a team of highly trained and experienced professionals. From intricate antique pieces to modern designs, we have the expertise to handle a wide range of repairs. Our craftsmen have honed their skills through years of practice and possess an eye for detail that is essential in restoring the original beauty of your jewelry.
Comprehensive Repair Solutions
Whether your jewelry requires stone replacement, resizing, clasp repair, re-tipping prongs, or any other repairs, we have you covered. We understand the sentimental value attached to your jewelry and approach each piece with the utmost care and respect. Our comprehensive repair solutions ensure that every aspect of your jewelry is meticulously restored to its former glory.
Types of jewelry repair work
Quality Materials and Workmanship
We believe in delivering only the highest quality craftsmanship. That's why we use premium materials in all our repair work. From sourcing genuine gemstones to using durable metals, we ensure that every component of your jewelry repair meets the highest standards. Our attention to detail and commitment to excellence guarantee that the repaired jewelry not only looks stunning but also stands the test of time.
Timely and Reliable Service
We understand that your jewelry holds a special place in your heart, and you want it repaired as quickly as possible. That's why we prioritize timeliness and strive to complete each repair job promptly without compromising on quality. Our efficient processes and organized workflow enable us to provide reliable service, ensuring that you get your jewelry back in a timely manner, ready to be cherished once again.
Personalized Customer Experience
At Perlina Jewelers, we believe in providing a personalized customer experience. We take the time to listen to your concerns, understand your preferences, and answer any questions you may have. Our friendly and knowledgeable staff is dedicated to guiding you through the repair process, offering expert advice and recommendations tailored to your specific needs. We want you to feel confident and reassured that your jewelry is in the best hands.
Don't let damaged or worn-out jewelry gather dust in your drawer. With Perlina Jewelers, you can restore their brilliance and preserve their sentimental value. Our expert craftsmanship, comprehensive repair solutions, and commitment to customer satisfaction make us the ideal choice for your jewelry repair needs. Trust us to breathe new life into your treasured pieces, so they can continue to tell your story for years to come.
Limitation of Liability
While we take every precaution to ensure the highest quality repairs, Perlina Jewelers cannot be held responsible for any unforeseen damage, loss, or theft that may occur during the repair process. We recommend that customers ensure their jewelry with appropriate insurance coverage.
Condition of Jewelry
Please note that the condition of your jewelry prior to repair may affect the final outcome. While we strive to restore your jewelry to its original beauty, certain limitations may apply depending on the extent of the damage and the condition of the piece. Our experts will assess and inform you of any limitations or risks before proceeding with the repair.
Pre-existing Damage
If your jewelry has pre-existing damage or has undergone previous repairs by another jeweler, it may affect the repair process and the final result. We cannot guarantee complete restoration in such cases and will inform you of any limitations or risks before proceeding.
Replacement Parts
In some cases, the availability of exact replacement parts for your jewelry may be limited, especially for vintage or rare pieces. While we strive to match the original design as closely as possible, slight variations may occur in the selection of replacement stones, clasps, or other components. We will always discuss any variations with you before proceeding.
Wear and Tear
Please note that repaired jewelry, like any other piece, will naturally experience wear and tear over time. While we ensure the highest quality repairs, ongoing maintenance and care are essential to preserve the longevity of your restored jewelry. We will provide recommendations and guidelines for proper care to help you maintain the beauty of your repaired pieces.
Non-guarantee of Perfection
While we strive for perfection in every repair, it is important to note that the nature of jewelry repair may have limitations. Certain repairs, such as invisible settings or complex structural issues, may require additional measures and could result in subtle visible marks. Our experts will inform you of any potential aesthetic changes or limitations before proceeding with the repair.
Remember, at Perlina Jewelers, we don't just fix jewelry; we restore memories.
Contact us today to schedule your jewelry repair consultation and give your cherished pieces the attention they deserve.
Monday-Saturday: 11 a.m. to 6 p.m.
Sunday: 11 a.m. to 5 p.m.
US/Canada Eastern Time Zone
Follow Us on Social Media